Gift
Diwali Gifts for Clients – Some Useful Tips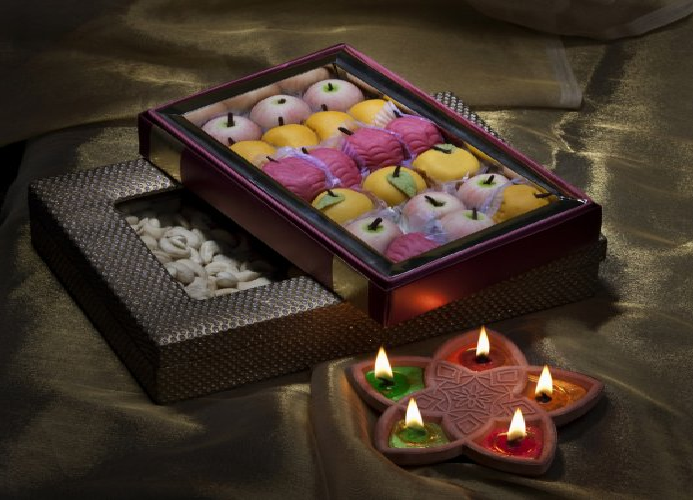 Diwali is that time of the year when you can cherish your relationships and create new bonds with your friends as well as colleagues. Most of the Indian companies grab this opportunity to rebuild their business relations with their clients and create some new relations with their prospective clients by showering them with gift hampers. Here are some useful tips to make the most of this opportunity while selecting Diwali gifts for clients:
Go for gift hampers that are useful
Most of the Diwali gifts for corporates include gift hampers, dry fruit hampers etc. These include delicious chocolates, biscuits, diyas, scented candles, dry fruits. They may also contain statues and figurines of Lord Ganesh and Goddess Laxmi which mark a sign of good luck and prosperity. Most people also prefer to gift dry fruit hampers as they tend to last for a long time.
Clear gifts with the HR team
While you are planning to get gifts for your clients, one main point that needs to be remembered is clearing the gifts with your company's HR team. Sometimes gifts of substantial monetary value are not permitted in certain organizations. You will not want your gift to be misconceived as payment for any of your past of future business when the gift is of high value. Check out the norms and rules related to the gifting of presents to the clients.
Individual Preference
Though we are considering purchase of Diwali gifts for clients, individual preferences are something which must be taken into account. Portraying human efforts and thoughtfulness is what defines individual choices. It is advisable that you check with your clients and find out their likes and dislikes to make it easy for you to select their gifts.
Make sure the gift is not offensive to anyone
Usually gifts for the clients are bought in bulk and this can turn out to be generic. The same gift can look appealing to one person and at the same time, it can turn out to be offensive to another group of people. It is very important to make sure that the gifts you buy for your clients and customers are no way offensive. The best option to give can be chocolates as they are liked by one and all. This way you can make your clients feel loved and worthy with a box full of chocolates which can also be customized.
Avoid inappropriate gifts
It is very important to keep in mind while selecting a gift that it should suit the situation. The gifts should not seem to be inappropriate or inauspicious. Before selecting the gift, make sure that you find out if the gift is considered unlucky by a large group of people according to their culture/ tradition. Avoid sending out food items as they are considered inappropriate by a lot of people. Play safe and get gifts that mark the beginning of good luck and prosperity during the festive season.
The Last Words
These are the tips that will be helpful to you in selecting the perfect gift for your clients during the festival of Diwali. This in turn will help you to strengthen your business relationships as well as let your colleagues know that they are appreciated.